CARF Accreditations
* Employee Development Services (EDS) – Work Adjustment
* Employment Planning Services (EPS) – Situational Assessment
* Organizational Employment Services (OES) – Work Activity Program (Redding)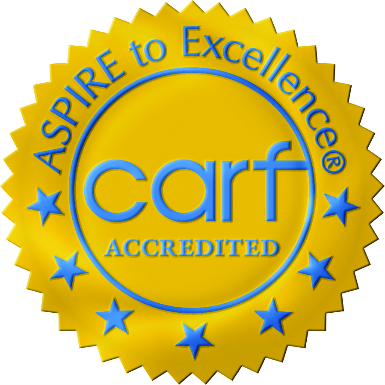 Situational Assessments
Situational assessments provide in-depth career exploration opportunities utilizing Goodwill's retail donated goods employment platform to simulate a competitive work environment. Situational Assessments are highly individualized and time-bound, assessing workplace skills and behaviors directly linked to in-demand retail job openings in the local market. This learning opportunity provides program participants with valuable experience and information to develop informed choices about their employment goals.
Work Adjustments
As a part of Goodwill's mission delivery, the Work Adjustment (WA) program is a workforce preparation program that provides individualized services and supports to program participants that need to build work stamina and improve or enhance work behaviors, skills, attitudes, and other capabilities. Work Adjustment participants work one-on-one under the supervision of a mission-trained Job Coach, Job Developer, and/or Workforce Development Manager in a Goodwill retail store or community training center. Goodwill staff works with Work Adjustment participants and their support team to ensure that each individual shows measurable improvements toward their established goals and advances toward achieving competitive integrated employment in the community.
Work Activity Program Summary (Redding only)
The Work Activity program aims to improve self-sufficiency with individualized support to people with disabilities in an integrated work environment to achieve competitive integrated employment in the community.

Interested in becoming a Goodwill Partner? Please fill out the form below and we will contact you!